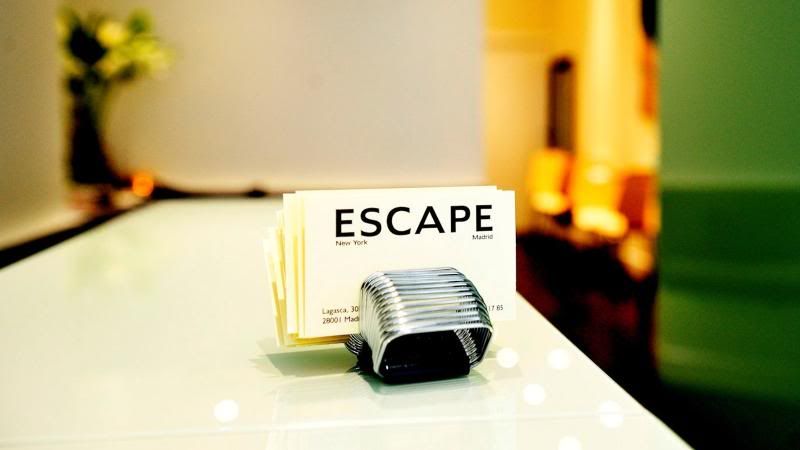 Eres de las adictas a Sexo en Nueva York, deseas que lleguen los sábados para pasar la mañana con tus amigas contándoos que tal la semana mientras disfrutáis de un plan beauty. Si la respuesta es sí ESCAPE es tu lugar por excelencia.
ESCAPE llega con la filosofía de los centros de belleza de Nueva York, donde puedes disfrutar de una manicura relajada a solas en estancias privadas o bien en compañía de tus amigas en estancias privadas de hasta 4 amigas al más puro Sex and The City. Un momento de desconexión mientras se disfruta de un té cortesía de la casa y un agradable masaje de manos-brazos y pies-piernas.
Además para todas aquellas amantes de los productos ecofriendly, en Escape disfrutaréis de estos productos naturales, orgánicos, sin parabenos, ni toluenos, ni formaldehídos, algo poco frecuente en la mayoría de los esmaltes de uñas actualmente en el mercado y que garantiza el respeto por el medio ambiente y una buena salud de la uña. Siempre con un colorido variado y sorprendente, siguiendo las tendencias de cada temporada.
Trabajan con las marcas Essie (sus incondicionales se extienden desde la Reina Isabel de Inglaterra a Charlize Theron), Zoya y los cotizados esmaltes de Deborah Lippmann, responsable de las manos perfectas de muchas celebrities habituales de la alfombra roja como Sarah Jessica Parker, Renée Zellweger, Kate Winslet, Madonna, Lady Gaga...
Los precios desde los 10€ por un cambio de esmalte o 15€ por una manicura express, no dudéis en acercaros y disfrutar de un rato diferente mientras os ponéis guapas para el buen tiempo.
Muchas gracias por pasaros por aquí y por vuestros comentarios
Sígueme en // Follow me :