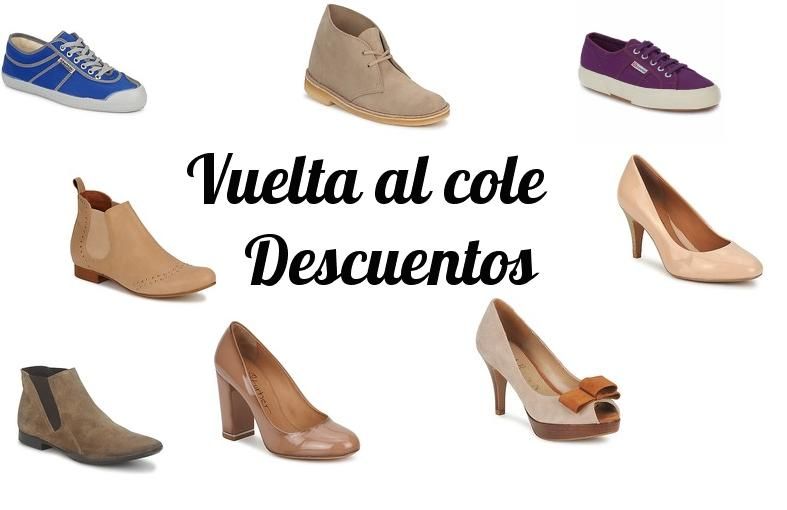 Parece mentira, pero el mes de agosto ya va llegando a su fin. Dentro de unos días comienza el inicio del curso, preparar mochilas, libros, calzado y sobre todo preparar dinero para el desembolso que esto supone.
Por ello hoy os traigo unas ofertas geniales, para que este inicio de curso no sea tan cuesta arriba.
Desde Spartoo han creado la oferta Back to School.
En Back to School podréis encontrar ofertas desde el 25% de descuento en la compra de dos artículos, he incluso del 35% si compráis más de cuatro artículos. Así si que se puede empezar el curso no creéis.
Además dentro de estas ofertas no encontraréis solo calzado para niños, si no también para nosotros los mayores, porque aunque en nuestro caso no sea Back to School si no vuelta al trabajo, también necesitamos renovar ciertos calzados, bolsos y ropa antes de volver a la carga.
Yo este año tengo que renovar bailarinas, las doy muchísimo trote durante el curso, así que aprovechare estas ofertas para hacerme con unas para este año.
Aprovecharos de estas ofertas, que tenéis disponibles hasta el día 9 de septiembre Muchas gracias por vuestros comentarios y por pasaros por aquí
Sígueme en // Follow me :