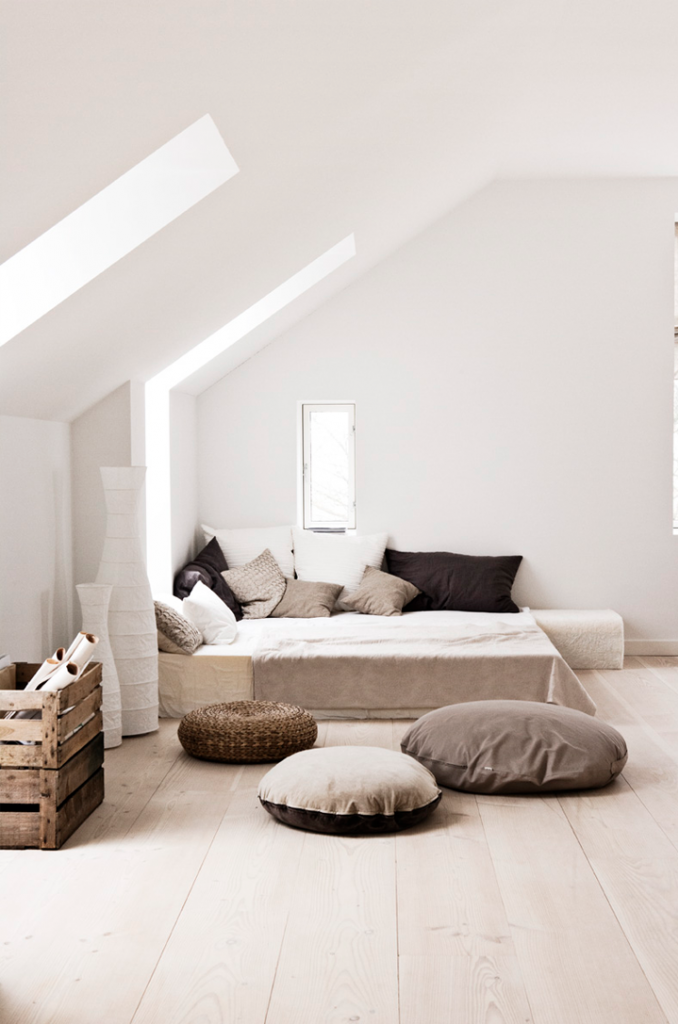 H
ay
casas
que te conquistan desde le primer momento. Son
acogedoras, casas familiares
y que te hacen imaginar lo a gusto que estarías si esa casa fuera la tuya ; )
E
so fue lo que me paso en cuanto vi la casa de hoy, una cosa decorada en tonos
tierra y blancos
. Todas las estancias de la sala en perfecta armonía y dando una gran sensación de paz y de tranquilidad. Por lo menos a mi así me pasa, ya me contaréis si a vosotros también os pasa.
L
a
decoración de la sala
me encanta, los puff marrones en ganchillo me parecen el complemento perfecto para largas veladas que terminan con los amigos o sus hijos en vuestra casa. La habitación es otra de las estancias que más me ha gustado, por los detalles, claro que con esos techos tan altos todo es posible y maravilloso, no os parece.
Y
la
cocina
no tengo palabras, no soy muy cocinillas pero me encantan las cocinas, creo que es mi lugar favorito por excelencia me gusta estar en ella y perderme las horas mientras charlo con alguna amiga o simplemente tomo un café con tranquilidad.
Esta me ha conquistado por el rollo industrial que tiene y por la sencillez creando la cocina perfecta para comida

s familiares eternas.
E
spero que os guste mucho y podáis coger muchas ideas para vuestros hogares
M
uchas gracias por pasaros por aquí y por vuestros comentarios, sois geniales
Feliz día, aprovechar el fin de
Today I see you a house with a big inspiration. I love this kind of house, where from the first moment you have a home feel cozy, familiar and you think you might lose it for hours and years.
Sígueme en // Follow me :