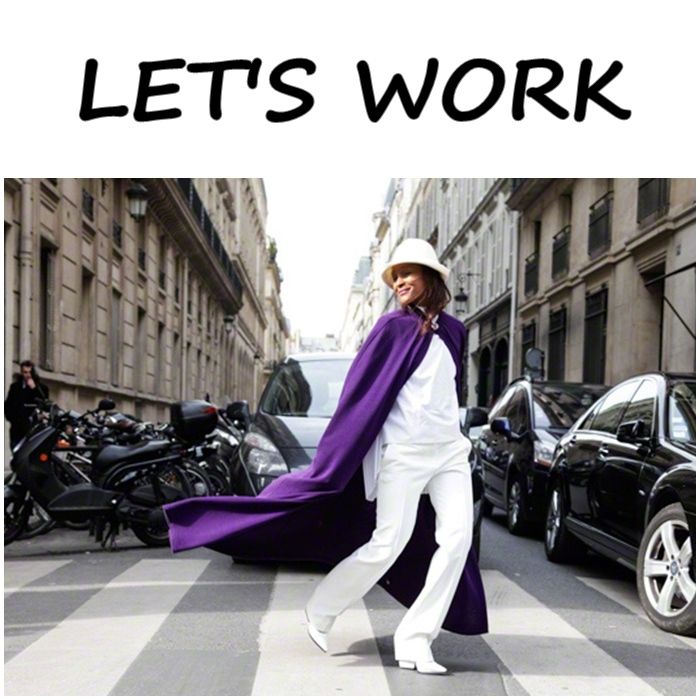 A TRABAJAR
¡¡ y en los tiempos que corren con ganas y entusiasmo y en
TRAJE
. Algunas de vosotras nos habéis pedido una entrada de inspiración con trajes para mujeres para ir a trabajar, en mi caso me toca ir así normalmente, pero siempre aprovecho para dar un toque divertido al outfit.
Q
uién ha dicho que ir en
traje no pueda ser divertido
, claro que tenemos que jugar con las camisetas, camisas, jerseys y los blazers y complementos. Atrás quedo el traje de chaqueta aburrido de señora. Sacar vuestros trajes y empezar a pensar en las combinaciones posibles.
H
oy os he traído varios que son mis favoritos y se caracterizan en que todos juegan con
uno o dos colores
, para que veáis que tampoco hace falta arriesgarse con algo muy complicado.
Y
o suelo apostar por darle un toque a estos trajes de chaqueta con algún complemento, un bolso, un collar… de esta forma podéis restar formalidad al traje y darle un toque más femenino y estiloso.
A
treveros a mezclar y ya veréis como conseguís un look perfecto sin tener que salir de vuestro propio armario.
F
elices vacaciones para todos aquellos que hoy empezáis con ellas, disfrutar mucho y nos vemos a la vuelta desconectar.
N
osotras seguiremos con el ritmo habitual del blog aunque desconectaremos un poco ; )
M
uchas gracias por pasaros por aquí por vuestros comentarios, sois geniales
Let´s work¡¡ Today I bring you a post with inspiration for

working women

. You mix your suit pants with jerseys and t-shirts and you gettin a stylish outfit and not boring. Enjoy your holidays. Thanks for visiting.
Sígueme en // Follow me :